3D Printable Tabletop Miniatures
Tiger Skull RPG offers dark fantasy tabletop miniatures based on the illustrations of Canadian artist, Alexander Kolakowski. Figures are meticulously sculpted with a focus on grounded anatomy and are inspired by the "sword and sorcery" stylings of the 80's. Each character possesses richly developed RPG material, and acts as a window into an accursed world under the tyrannical rule of the Reanimation Master.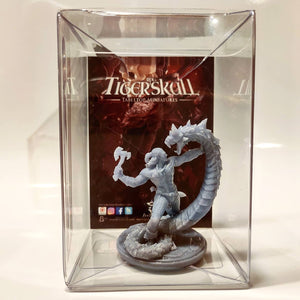 Print on Demand, now available!
We are undergoing upgrades to our print on demand service and many miniatures are now available!
Physical Scattered Remains bundles are coming soon!
Shop Now